Coworking
––The Modern Office
Coworking has become popular, and we can totally see why. The way we work is changing. The way we connect is changing. Coworking spaces allow you to reimagine your day-to-day, infusing new elements into your network, and providing an inspiring and invigorating space to thrive.
In the spirit of openness, our space is large and bright, offers a variety of flexible workspace options, and is equipped for important meetings or a casual coffee. It's the comforts of home in a dynamic environment that's perfect for creativity, focus, and connection. Located in the landmark South Waterloo Agricultural Society building, Galt Collective aims to be a like-minded nebula, contributing to the growth and evolution of South Cambridge.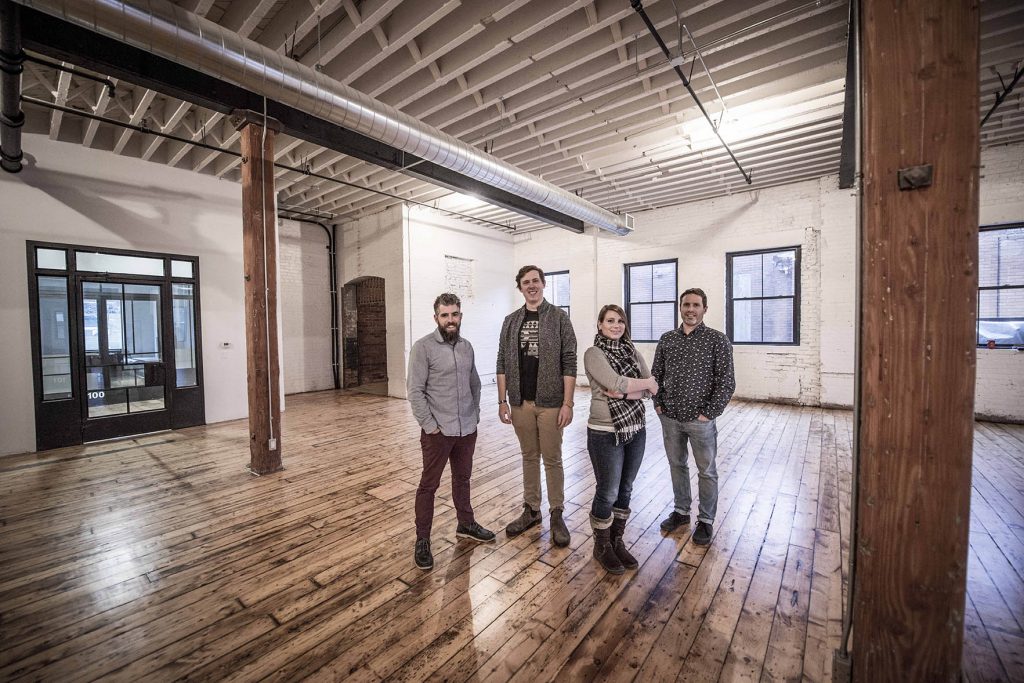 Introducing
––LDM
Galt Collective at 135 George St is the new home of Cambridge-based creative production house Lucid Digital Media, and the brainchild of creative director Eric Silveira.  The desire to work in an inspiring office destination and aesthetic, with the space to "get crap done", combined with his passion to bring like-minded people together and foster collaboration has finally become reality. It may not solve all the world's problems, we're going one city at a time.
Our
––Space
We've taken over most of the main floor of the century old building, neighboured only by Blackwing café. Best neighbour ever? Yeah we have our own coffee, but theirs is pretty great too, and they have scones.
The main common area is bordered on two sides by nearly floor to ceiling windows that allow natural light to fill the space through our private offices. Dedicated desk and general seating dot the room, perfect for days when your dog just won't stop asking you to play. 11 private offices and a full kitchen complete the common perimeter, with our multi-use studio space just beyond the main room. The whole space features 13 ft ceilings, beautiful reclaimed original hardwood flooring, and exposed beams.
We created a space with everything you need to succeed: blazing-fast internet connections, free parking, a great outdoor patio, and no-fuss no-muss all-in membership packages.